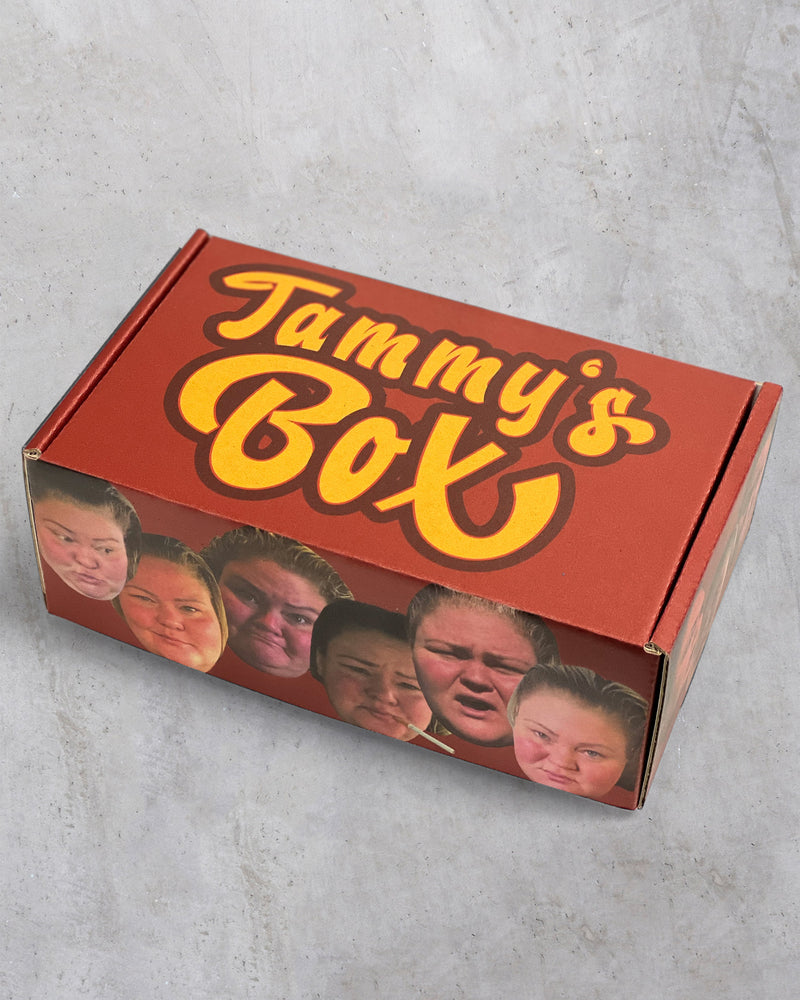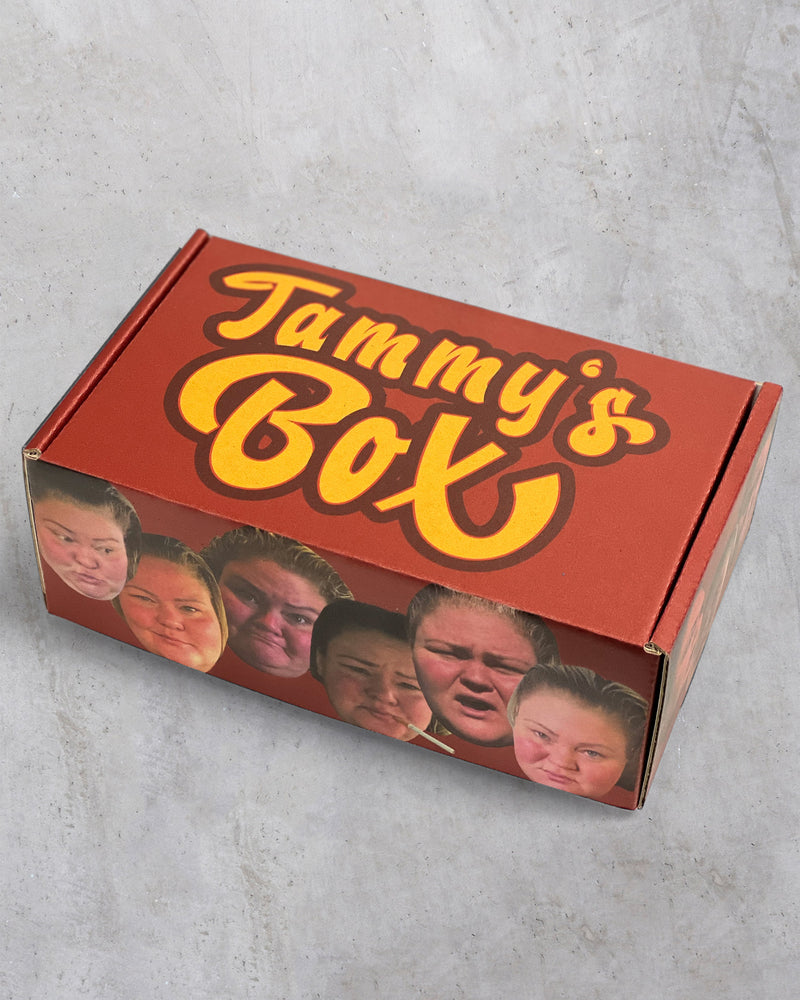 Tammy's Mystery Box
Alright y'all. We know everyone really wants inside Tammy's Box...and lucky for you, y'all are gonna get A LOT of stuff in this thing for only $29.99! One of the items will be a hand signed photo from me! 
Plus, 5 of the boxes will include a "golden ticket" where you'll win a one-on-one video call with me! 😄
And remember it's a MYSTERY BOX for a reason, so don't be askin me if you can pretty please get a poster and a tumbler in yours. Get ready for some SURPRISES!! We won't be offering returns/exchanges on any of the mystery boxes, they are final sale.
LIMITED boxes available, so grab yours now before they sell out!